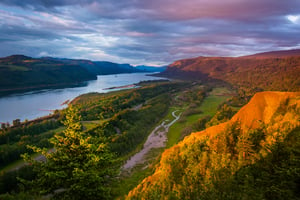 If we surveyed 100 Americans in the year 2020 for their understanding of vita bona, or the good life, we probably would not get 100 different answers. In fact, we would likely get an overwhelming consensus. Our popular conception of the good life, according to Francis Schaeffer in his timeless classic, How Should We Then Live, is peace and affluence. We desire to live in undisturbed comfort with every possible convenience at our fingertips. We have developed an uncanny ability (or maybe we were born with it) for justifying anything that helps us maintain peace and affluence. Change is not in our nature and especially if it means taking a contentious or unpopular position or diminishing our wealth. But Jesus came with a sword, not peace (Matt 10:34), and he commanded us to lay up treasures in heaven, not on earth (Matt 6:19-20).
In the preface to his foundational commentary on classical education, Norms & Nobility, David Hicks claims, "The end of education is not thinking; it is acting. It is not just knowing what to do; it is doing it. The sublime premise of a classical education asserts that right thinking will lead to right, if not righteous, acting" (vi). He goes on to say that education "is not preparation for life, for college, or for work" but rather makes possible our "entering gradually into the 'good life'" (130).
Hicks's understanding of classical education is anchored by the notion that it should be pursued in Christian paideia, that is, in the midst of a robust and instructive Christian culture that does not compromise in its pursuit of Christ as the "Ideal Type" whom students must imitate by emulating their teachers and being transformed by the renewing of their minds (Rom 12:2). The vita bona for Hicks, then, as for most proponents of classical education in history, is not simply to reflect on one's education or to endure one's education or even to become materially wealthy by one's education, but to act on one's education—to act like Jesus.
None of us springs from the womb acting like Jesus. To imitate Jesus requires us to change, not all at once, but over time so that we might enter "gradually into the good life." As the Apostle James says, we must "be doers of the word, and not hearers only" (Js 1:22); our education must produce change in us—it must lead not only to thinking but to acting.
So what is the good life? There is not room here to expound all that it entails. See for reference The Sermon on the Mount of Matthew 5-7 and all four of the gospel accounts in their entirety. See the writings of Paul as he instructs Christians in what they should put off and put on. Extrapolate the principles in the Sacred Scriptures and apply them to all of life. We were made for human flourishing that comes in the pursuit of "whatever things are true, whatever things are noble, whatever things are lovely, whatever things are of good report" (Phil 4:8). Hicks calls it the life of virtue: "the life that knows and reveres, speculates and acts upon the Good, that loves and re-produces the Beautiful, and that pursues excellence and moderation in all things" (21). And one cannot live so without knowing the Truth that is the ultimate, imitable Christ.
Christian classical education, then, is education that pursues vita bona, even at the expense of peace and affluence. It is an education that pursues the welfare of neighbor and city, of widows and orphans, even at the expense of personal peace and wealth. What kind of world might we inhabit if we all pursued the good life?