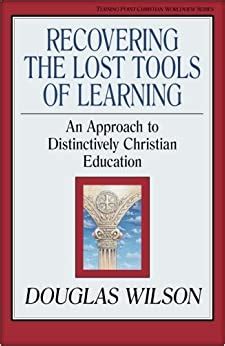 Recovering the Lost Tools of Learning by Douglas Wilson appears on many classical schools' lists of "required readings." These are readings they assign to orient new faculty, administrators, and board members. Although a variety of other titles can be found on such lists, because of its role in the founding of the modern classical Christian school movement, this book is nearly always included.
As evident from these key points found in the third chapter, the book is rich and a bit challenging; yet full of truth. May God grant us the vision, knowledge, and steadfastness to raise a generation of children who desire to obey, honor, and serve the One True God.
As always, Trinitas Christian School makes valuable reading resources like this available to our parents both in the school library and office.