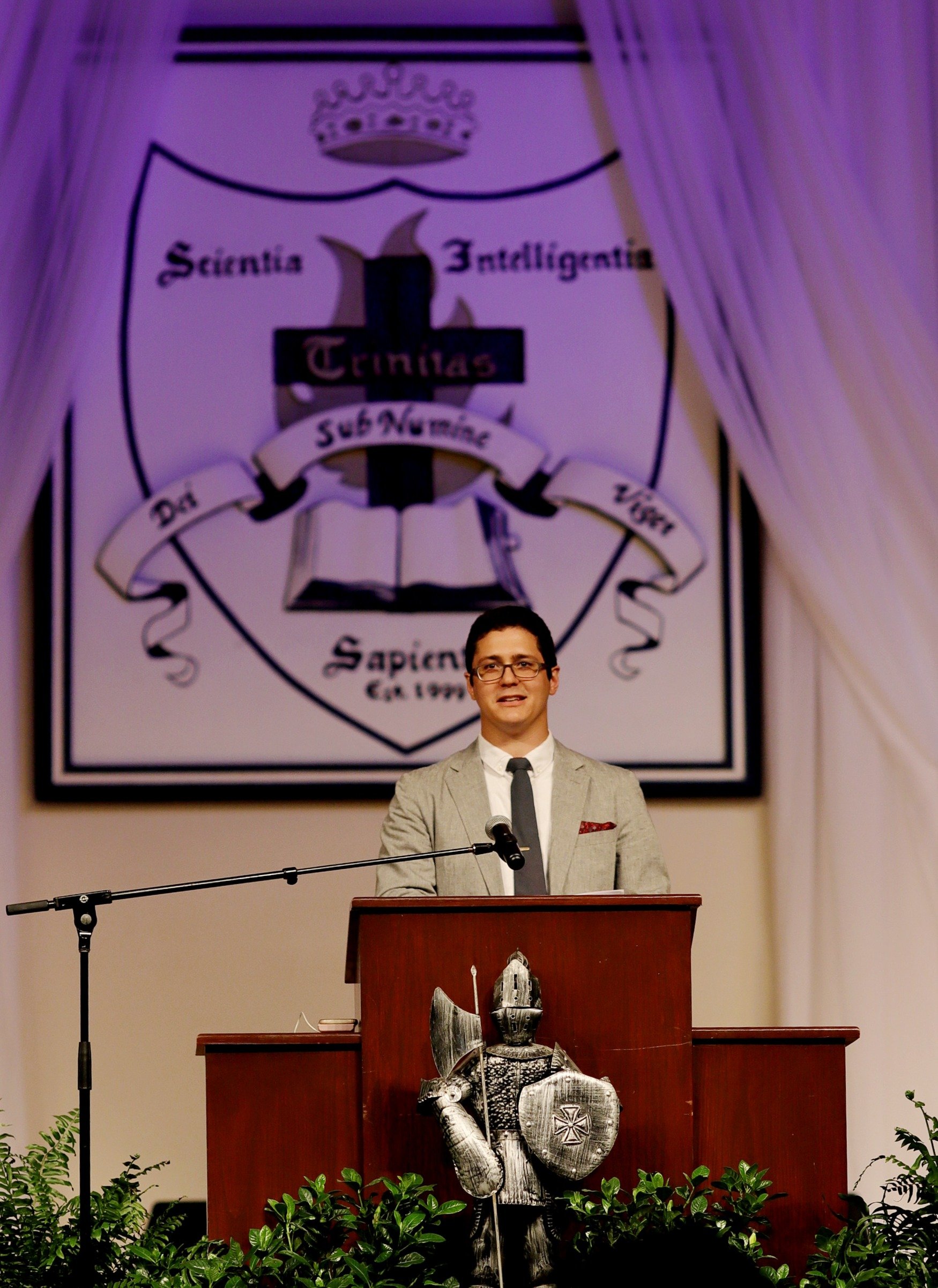 (Trinitas faculty member Mr. Sean Johnson addressed these comments to the graduating class of 2020 at Commencement Exercises on May 29, 2020.)
"Good evening to the board of governors, faculty and staff, families of graduates, and to the 2019-2020 graduating class.
I have always wondered just what it would take for someone to ask me to give a commencement speech. I imagined myself much older, with a long career to look back on, several published books to my name, maybe an online cult following of homeschool moms and a few English teachers who would railroad their administrator into inviting me to speak to their graduates….
All it really took, though, was some poor unfortunate soul on the other side of the planet eating a bowl of tainted bat soup and sparking a global pandemic that would force all life and commerce in America to a grinding halt thus preventing the real commencement speaker from traveling to Florida. I feel like I should have seen that one coming…
Having said that, I am superlatively honored to be here, and I want to thank Mr. Gilley and the Board of Governors for the opportunity to address this class.