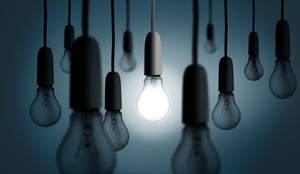 Excerpt 3 of 3 of Headmaster Gilley's address at Parent Orientation
Click for Excerpt 1 of 3.
Click for Excerpt 2 of 3.
We start by giving children a safe place to grow and mature and flourish in the warm glow of the Gospel so that they might prosper in a virtuous childhood, growing confident and bold in the knowledge of the Lord Jesus Christ, learning to laugh loud, boisterous belly laughs, and to revel in the joy of being sons and daughters of the King.
From there, they are sharpening their minds like swords, reclaiming Christian thinking on every subject, challenging the presuppositions of a shadow-darkened world that seems to have all together lost its mind. They are learning how to discern the truth from a lie and how to expose the lie so lovingly, so eloquently, so humbly that the liar himself gets carried away by the beauty of the truth. They are, I'm afraid, learning how to fight—because like it or not ladies and gentlemen, we are in a war, a war against the shadows, and our children are the called, the beloved of God, to be the next generation of warriors.
Now, back in the days when Nehemiah was in charge of rebuilding the wall around Jerusalem, every man had a sword at his side and a tool in his hands for the work. In the case of those Israelite warrior-builders, their swords and tools were of sharpened iron. In the case of our little warrior-builders in training, their swords and tools are very different indeed. They are: a sharp mind—a sharp Christian mind—hearts full of joy, bellies full of laughter, and mouths full of songs and praise.
They have, for the time being, a safe and secure place at Trinitas and at home and at church to hone their skills and sharpen their tools and spar with their friends as they become proficient at fighting and building, but the day will come when all of them, no matter how we doth protest, all of them will march out into the world. There is nothing you or I can do to stop that. God has decreed it. And so our job is to get them ready. Would we dare send a warrior onto the field unprepared?
So that is why we're here, isn't it? We are Christians. It is our job to repair the ruins of Christendom, beginning with reclaiming the Christian mind.
We are responsible for defending the faith and for building the kingdom and for shining the light of the Gospel into dark and shadowy places and it's a job not accomplished so much with swords and shovels as with mouths full of songs and hearts full of laughter. And all the while, we must be preparing the next generation to do the same, to sing and to laugh and to love until they have polluted every shadow and the life-giving light of the Gospel breaks forth on a new day in Christendom. Glory be to God.