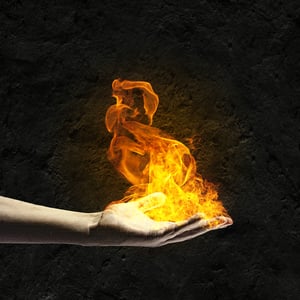 Christmastime is nearly upon us. Many parents are spending these last few shopping days searching for gifts for their children. Electronic games will be on most children's Christmas lists. This age is such an exciting one when it comes to technology and the way it has advanced games, making them more life-like and realistic. Communication within games, online games to be specific, seems like one of the most significant advancements of all because it allows us to play in community with others. A down-side to the advancement in gaming communication, though, is that one may not always know with whom he or she is playing and communicating.
Those of you who may be tired of hearing me warn about the social and academic effects of too much and the wrong kind of gaming, please hear me now: that isn't what I'm talking about today. The New York Times recently published an article titled "Video Games and Online Chats are Hunting Grounds for Sexual Predators." If your children play online or you are considering allowing them to play online, I implore you to read that article and then set out to equip yourself to help your children navigate their gaming environment.
We live in an age when online gaming for children is as commonplace as playing ball with the neighborhood kids was thirty years ago. According to the aforementioned NYT article, nearly 100% of teenage boys and 83% of girls play video games. Kids play games; it's what they do no matter if it is 1750, 1970, or 2019. It just so happens that kids today play multi-player video games online. All that participation has concentrated children in a venue that has become a lucrative "hunting grounds" for sexual predators. The NYT article claims:
Reports of abuse are emerging with unprecedented frequency around the country, with some perpetrators grooming hundreds and even thousands of victims, according to a review of prosecutions, court records, law enforcement reports and academic studies. Games are a common target, but predators are also finding many victims on social platforms like Instagram and Kik Messenger.
Children on multi-player video games are usually befriended and even offered gifts such as game credits by predators posing as other teenage gamers. Unfortunately, not as much is being done to combat this epidemic as we might hope. And that is why it is important that parents take a stand.
If you refuse to allow your children to play video games online, congratulations to you. That may seem like a sure way to protect them—for now. But you are not with them all the time. Also, the older they get, the more opportunities they will have to play online without you knowing it. Whether you permit them to play online or not, it is best to prepare them for the dangers they will face if they ever do play online.
There are tons of resources available for parents. The NYT article above links to a whole host of additional articles and resources. Chris McKenna's Protect Young Eyes is a fantastic site for parents because it helps us stay informed of the dangers associated with specific games and social media, and it offers all sorts of helpful strategies for protecting our children.
The main thing to remember is that the internet in general and the gaming companies specifically are doing very little to protect our children from becoming victims. It is up to us. Just like our parents taught us to be careful with flesh and blood strangers, so we have to teach our children to be careful with virtual strangers. The motives of sexual predators are the same as they always have been, but advancements in technology have given them a powerful new advantage through online multi-player gaming. We are not bad parents, but we may be playing catch up when it comes to protecting our children online. Equip yourself, talk to your children, know what they are doing and who they are talking to online, and begin now teaching them the wisdom and discernment they need to navigate this brave new world.