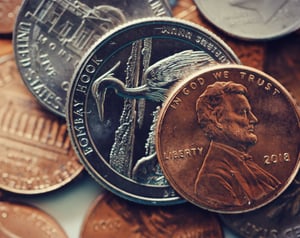 School choice is a hot issue for the Trump administration, and it continues to be for the states as well. In Florida, for example, a bill is being debated in the closing days of the state legislative session that would create tens or maybe even hundreds of millions of dollars' worth of state scholarships for low to middle income Florida families to use at private schools.
On the one hand, Floridians should applaud this bill and ask legislators to support it. Giving students a way out of schools that aren't measuring up or that aren't safe or that simply are oppressive to some students' religious beliefs is a wonderful thing to do. The opportunities created by a bold move like this for students who need those opportunities so badly are sure to lift thousands of children out of hopeless or near hopeless situations to a brighter future.
On the other hand, is accepting government funding a good idea for the Christian school? And to be clear, these scholarships will be purely government funded—straight out of the state's education budget—not corporate tax credits like Step Up for Students administers. So this is different than anything we have seen in Florida since vouchers. Again, should Christian schools accept this money? The answer probably depends upon just what it is the school wants to accomplish—upon what the school's mission really is.
Government funding for private Christian schools in the form of these proposed scholarships will come with certain strings attached. Make no mistake, no government entity has ever given away money without gaining some kind of control over the recipient, and this time will be no different. It is pure speculation to say yet what those strings might be in the case of the pending bill in Florida, but one need only scan the daily news to know the issues that cause lawmakers' knees to jerk. One can think of a few questions to ask without even straining:
Will Christian schools that accept the scholarships be able to decline a student who does not fit the mission of the school? More specifically, will they be required to...
...enroll LGBT students?
...enroll transgender students and then allow them to use restroom facilities that match their identity rather than their biology?
...enroll students with disabilities they do not have the resources to serve?
...change their curriculum to match what is taught in the public school system?
...teach the theory of evolution as a foregone conclusion?
...allow students to abstain from prayer, singing hymns and Psalms, or listening to the Holy Scriptures being read?
Again, these are a few strings we can imagine without trying very hard. Would these strings be a problem for every Christian school?
It depends upon the school's mission.
In schools where evangelism is the main focus and putting warm bodies in desks is the goal of the admissions process, government funding might not clash with the mission. These schools tend to look very much like public schools anyway in their curriculum and extra-curricular opportunities and staffing and student body and in the way they structure their days. Having government funding come in with a few strings attached might not change much for such a school. As long as the Gospel is not forbidden, a school like this might not find government entanglement too restrictive.
In schools where discipleship of children from Christian families is the main focus and where academic excellence is an ever present goal, however, government funding might just create some insurmountable obstacles. In these kinds of schools the make-up of the student body is as important as the make-up of the faculty to accomplishing the mission of the school. The inability to decline a student who does not believe what the rest of student body believes undermines the mission. The inability to decline a student who cannot succeed in the challenging academic environment undermines the mission. The prospect of having the state mandate curriculum and objectives most certainly undermines the mission of the school. Anything that erodes the independence of a private Christian school that is serious about training students in Gospel living and giving them a high quality education compromises the mission of such a school.
For some Christian schools, the stakes are far too high to play the state scholarship or voucher game. The mission is too important, and the mission is not to make a profit or boast government-inflated enrollment numbers. For some Christian schools, remaining completely independent of government entanglement is paramount to mission. Christian school's like these exist because their founders could not find for their children a distinctly Christian, academically challenging education in the government-run school system. To take funding from, and thus give control to the government is a step in the wrong direction for these Christian schools—a step backwards even.
If you've made the decision not to send your children to a government-run school because you want for your child a distinctly Christian culture in which to receive an academically challenging education, it might be a good idea to consider asking the Christian school you choose how much government funding it accepts—you just may be in a government-run school after all.