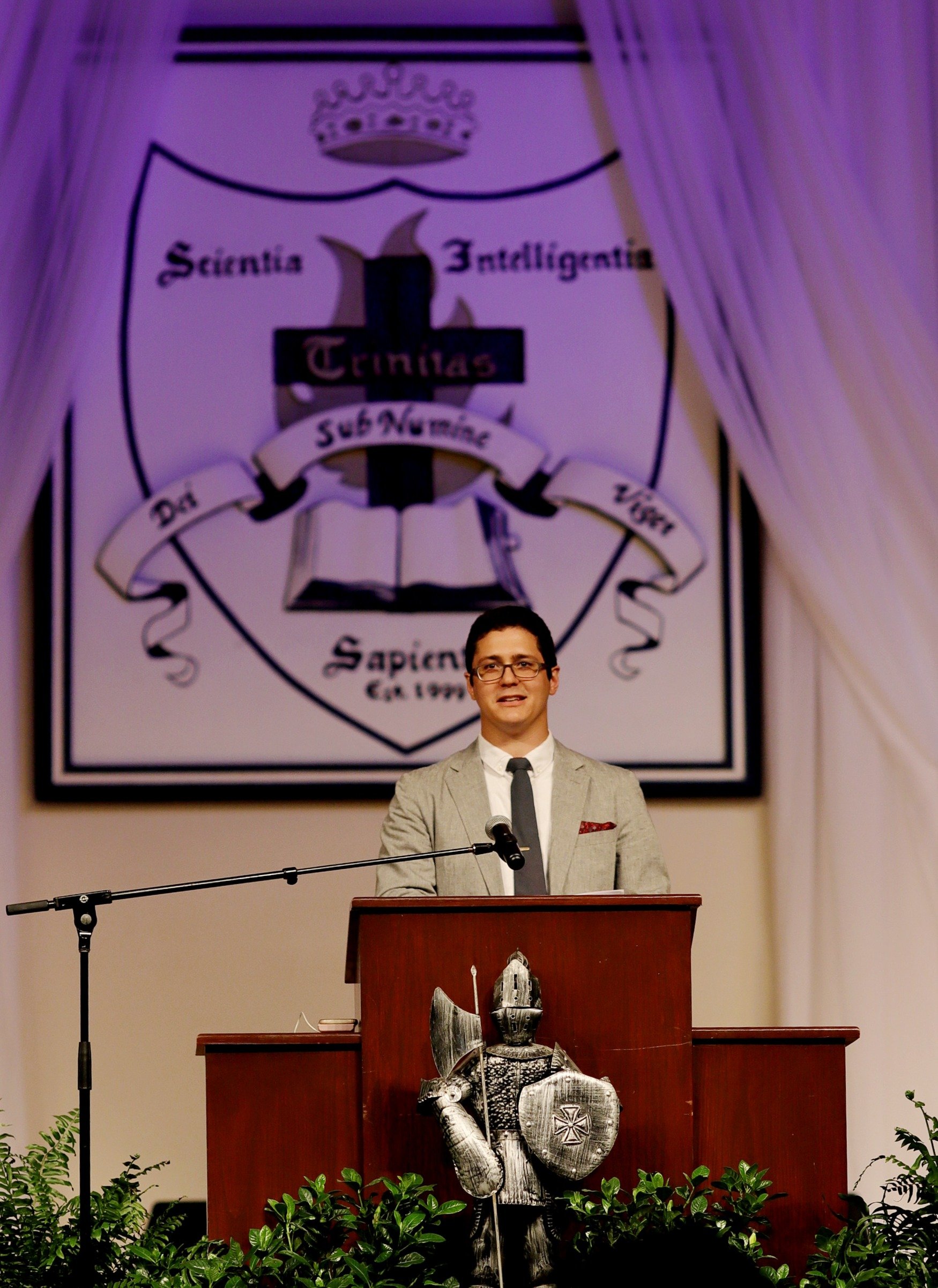 (Trinitas faculty member Mr. Sean Johnson addressed these comments to the graduating class of 2020 at Commencement Exercises on May 29, 2020.)
You have been looking forward to graduation for some time, which means you have fairly well-formed ideas about what graduation is and what it will mean for your life. This is how anticipation works. If something is a complete mystery to us, it is very difficult to look forward to it with any great eagerness. Expectation grows with understanding; I have been in the classroom with you for the last 36 weeks (most of them, anyway) and I know how fervently you have been looking forward to this day and what you think it signifies.
And that's my cue.
There is something you may not yet understand about graduation. In this season you have heard a great deal of talk about goodbyes, about "the last" this or that, "the end" of this or that, talk about where you will be next year and advice about what you should remember and do when get there… — and all this talk (I suspect,) has only served to confirm in your minds the belief that you are being graduated out of something. You are mistaken. While I cannot speak for the secret thoughts of your frustrated teachers on those dark days when you have been eating candy since 8:00 am, I can assure you it is generally true that graduating you out of Trinitas has never been our goal.